Techpocalypse

Brief

The Centre for Mindfulness Studies is a social enterprise
founded in Toronto in 2011, which provides
mindfulness-based cognitive therapy, stress reduction, mindful self-compassion,
and specialized mindfulness training to the general public and healthcare providers.
Their vision is to "create communities of well-being that empower people and enrich society."

Requirements

Develop a social good campaign for Centre of Mindfulness Studies
with a unique campaign name and identity,
that is focused on getting teens (aged 13-19)
to disconnect from their technology, and gain control
of their internal thought patterns through meditation.
Mobile App Design

This campaign includes a Mobile App called 'Detox.'
The goal of the app is to slowly introduce teens to mindfulness
by showing them the negative effects of tech dependence
and how to do the tech-detox in a fun and engaging way.

This mobile app allows users to limit their social media use
for a certain time, once their limit is reached
the social media will be automatically locked for the week.
It will also feature a guided meditation program,
free music for mindfulness, a report, and also
a live chat with an expert.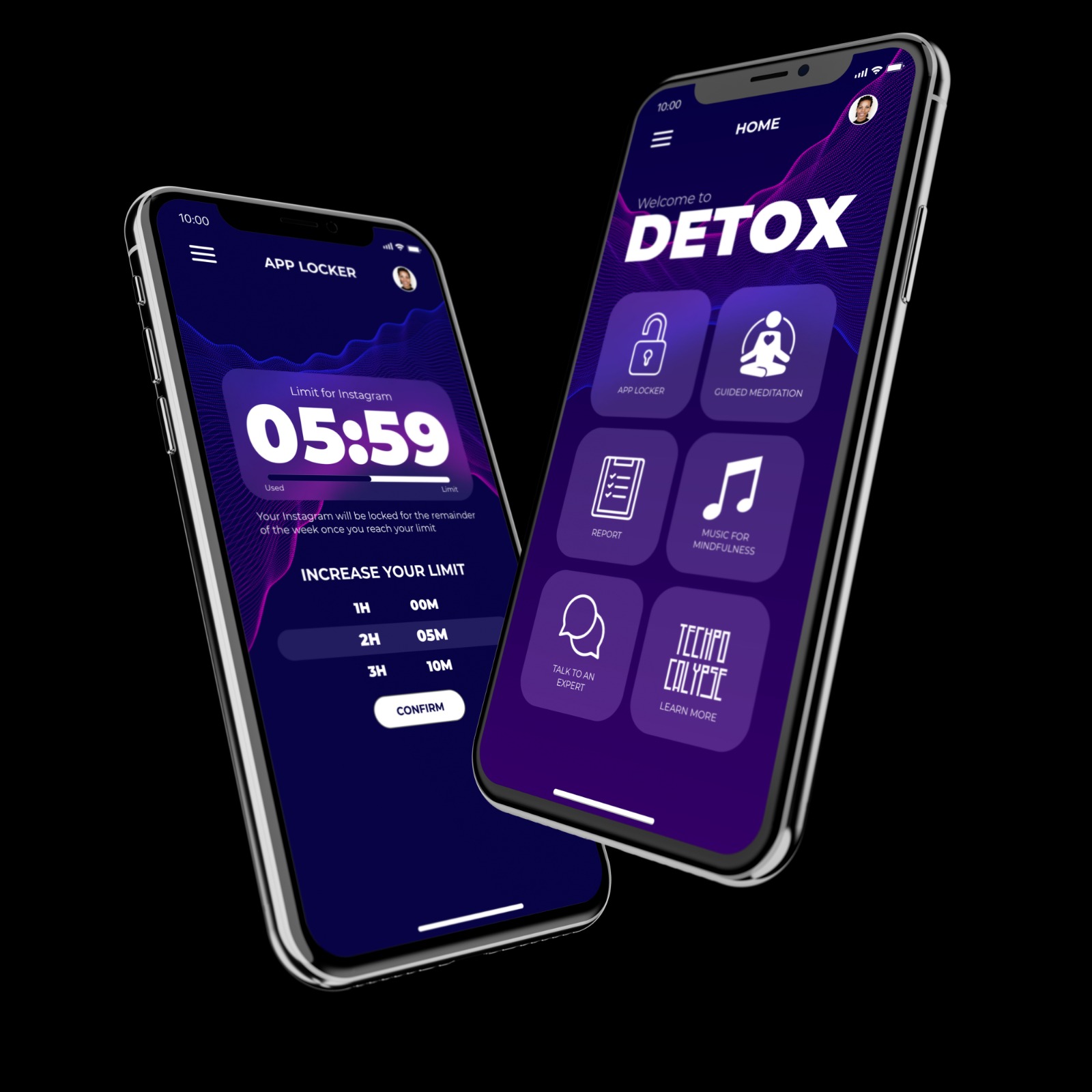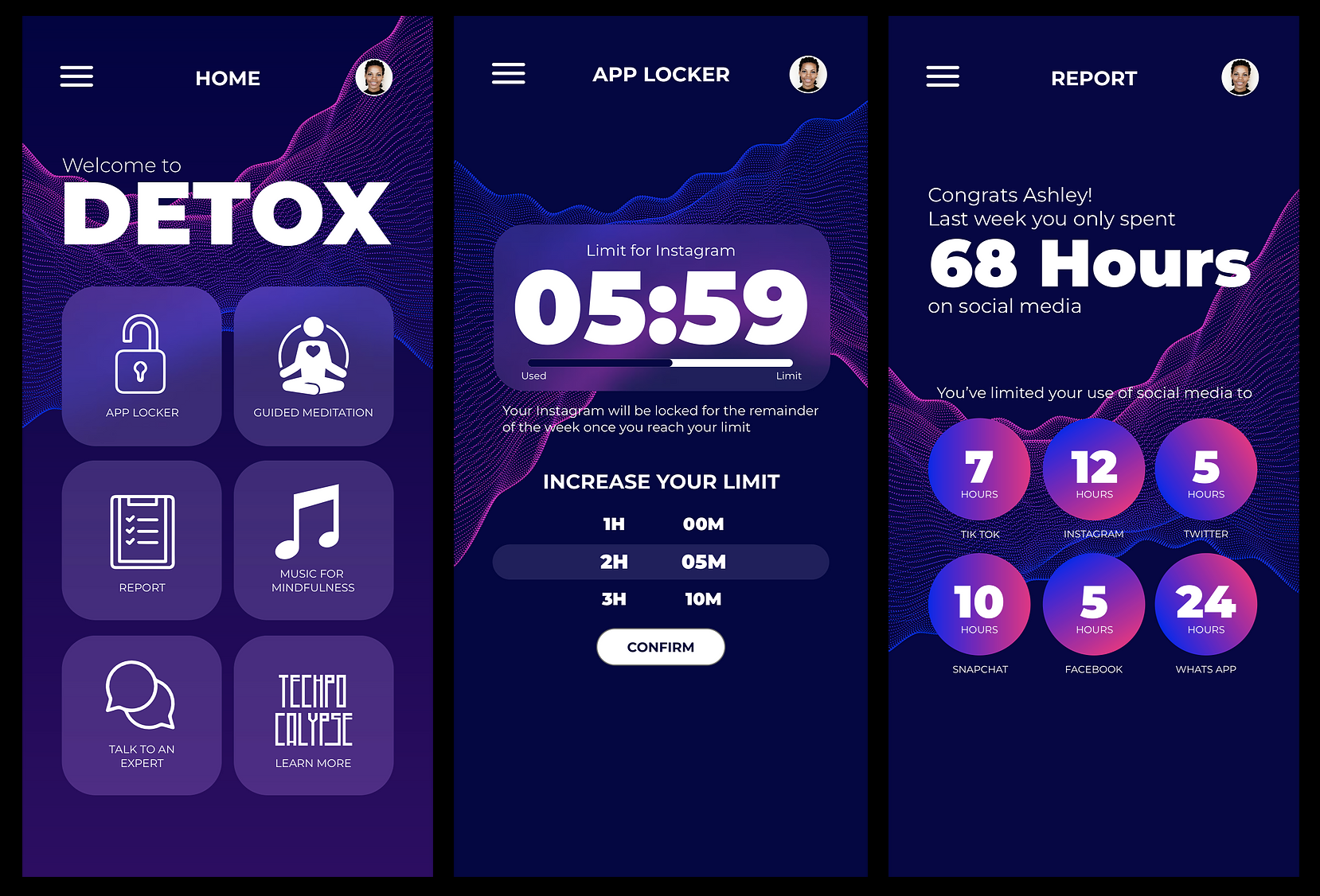 ---
---